Chiropractic Care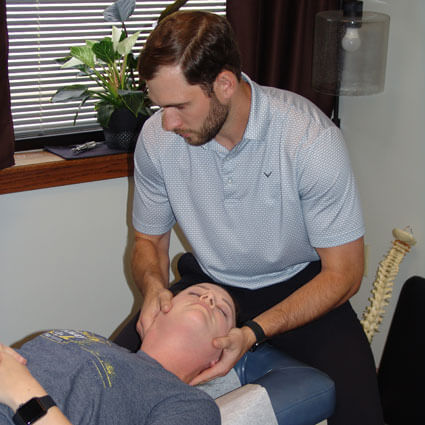 Chiropractic is natural, holistic health care for all ages focused on you. We treat your whole body naturally and holistically to correct any issues in your musculoskeletal and nervous systems. Our care is safe and effective for all, as we see patients from infants to seniors.
New Patients

Providing Solutions to Your Pain
Chiropractors are trained to find subluxations in the spine, which is basically a loss of motion, that are applying pressure on the nervous system, affecting overall health and how the body can function. Our doctors' goal is to find the subluxation and correct it to get your body moving properly again. Chiropractic provides the tools to determine what's wrong, how to correct it, and how to keep it from happening again.
Your body will feel better without back pain, and will function better as you continue with care. Our patients have found solutions to problems such as
Back pain
Neck pain
Headaches
Sciatica
Nerve pain
Muscle pain
Sports injuries
Posture
Arthritis and more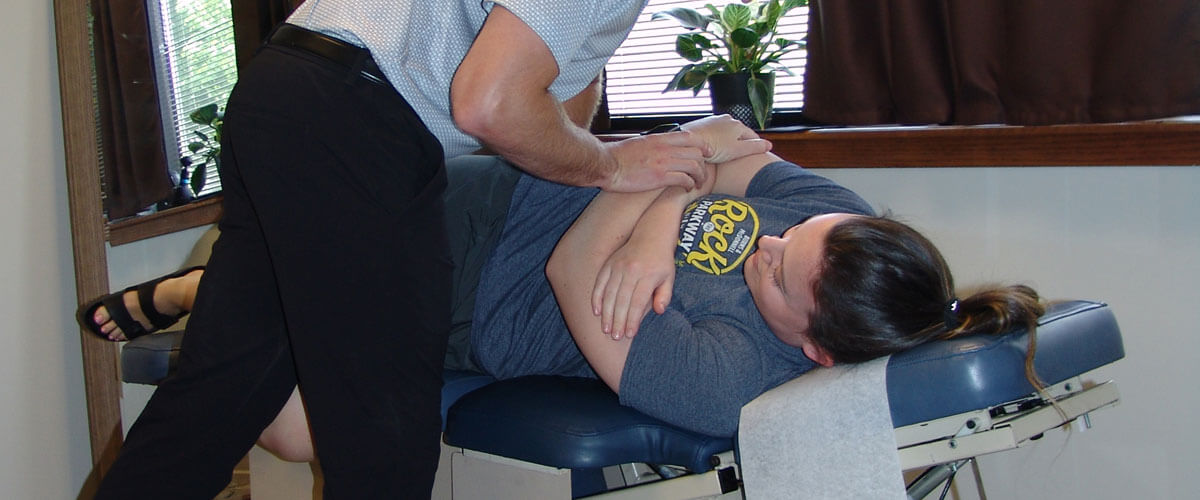 Tools and Techniques
Dr. Guthrie and Dr. Newell mainly use the Diversified Technique, the most widely used adjusting method in the world. Some patients are uncomfortable with a hands-on approach to neck adjustment. For those patients, he uses the Activator® tool to provide a gentle pulse. He also uses the tool to facilitate trigger point therapy on tight and spasming muscles.
Adjustment with the Diversified Technique may be contraindicated for some elderly patients. The gentle pulse of the Activator has proven to be an effective alternative. Regardless of the technique applied, you can be assured of superior care. We'll find and treat the source of your problem to give you the relief you need.
Our team also recommends custom orthotics to patients with postural issues. In conjunction with chiropractic adjustments, patients usually have better results.
Many of our doctors' patients enjoy relaxing in our state of the art massage chair before or after appointments – some even come just to sit and enjoy the many mood lifting and health benefits it provides, outside of chiropractic care.
Get Started Today
Chiropractic is a natural, holistic treatment that sees the whole you! Let's work together and get to the source of your problem, once and for all. Contact us today and make an appointment to get the care you deserve.
---
Chiropractic Care | (816) 858-2633