New Patients at
Clarrey Chiropractic and Platte City Wellness
Welcome to our practice! We'll greet you with a smile and make you comfortable while you're here. You can relax in this safe space.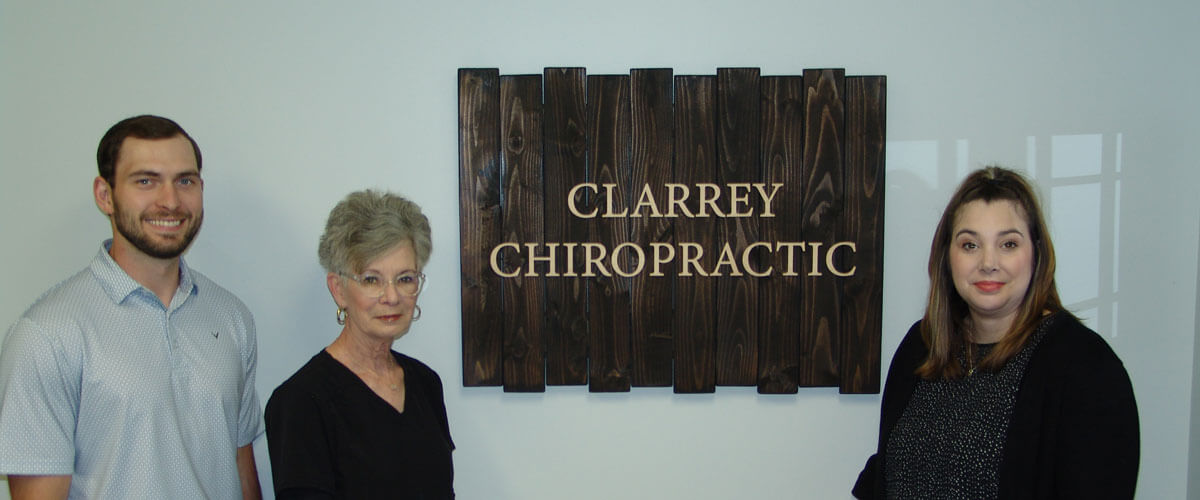 Getting Started
Your first visit will take about 30 minutes. Please bring your ID and insurance cards when you come in. A staff member will give you our forms to complete. When done, Dr. Guthrie will introduce himself and bring you back into the exam room.
This is the discovery visit. We'll find out what's going on with you, and what your health goals are. Dr. Guthrie reviews your health history in depth and asks some questions about anything that may impact your condition.
Next, he performs an extensive physical exam, including moving joints, feeling your back, spine, muscles and more. Other tests, like range of motion, are also done to help determine what's going on with your body, so he can create a care plan to address the problem.
When finished, you'll receive your first adjustment, and the next appointment is made to discuss the results.
When You Return
On the second visit, Dr. Guthrie will present your care plan. He'll explain everything he found and what that means, how he plans to fix the problem, how long it will take, and how much it will cost. He'll answer any questions or concerns you may have; everything is honest and above board. You'll also receive a printout of the plan, so you know exactly what to expect. You'll receive your second adjustment today.
Financial Responsibility
On your second visit, a financial breakdown of your care plan is included in the report of findings. If you have insurance, it will show what the insurance pays and any co-pays or deductibles you might be responsible for. Cash patients receive a similar report. Our fees are reasonable, and tend to be lower than comparable practices.
Take the Next Step
Contact our office today to make an appointment.
Contact Us
---
New Patients at Clarrey Chiropractic and Platte City Wellness | (816) 858-2633